Philip E. Meany, Jr.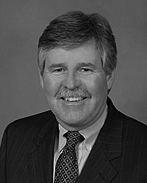 Professional Experience
Principal
Meany & Oliver Companies, Inc., 2003-Present
Mr. Meany founded the firm of Meany Companies in 2003 and in May 2004 Ms. Oliver joined from JBG as the other founding Principal of Meany & Oliver. The firm provides brokerage, consulting and investment services for landlords and tenants in the Washington, DC metropolitan area.
Executive Vice President, Chief Operating Officer
Gulick Group, Inc., 2002-2003
Mr. Meany was responsible for overseeing the financial, contractual, administrative, and acquisition and marketing functions of the firm. He led the firm's relocation committee and spearheaded revisions to the budget process, 401K, and employee benefits programs. Mr. Meany was charged with diversifying the firm into Commercial Development.
Executive Vice President, Regional Managing Director
Eastern U.S. Region
Grubb & Ellis Company, 2001-2002
While maintaining direct oversight of the Mid- Atlantic Region, Mr. Meany supervised the Regional Managing Directors of Transaction Services and Property Management for the Northeast, Midwest, Southeast, and Texas regions.
Executive Vice President, Regional Managing Director
Mid Atlantic
Grubb & Ellis Company, 1998- 2002
While President of the Washington operations, Mr. Meany also oversaw the Transaction Services and Property Management operations in Pennsylvania, Delaware and southern New Jersey.
President, Commercial Real Estate Broker
Grubb & Ellis of Metropolitan Washington, DC, 1978 – 2002
In the Washington, D.C. market, Mr. Meany specialized in suburban office parks and major office developments. Mr. Meany's specialty market is high-technology companies, one of the fastest growing segments of the local economy, and he enjoys a strong rapport with the decision makers of many national firms. Some past and present clients include Morrison & Foerster, EDS, IBM, Mobil, TRW, Teledyne-Brown, Prime Computer, Data General, Xerox and Cullinet.
Mr. Meany has been involved in all levels of the development and leasing process working as exclusive representative for such sophisticated developers as; Peterson Cos., CC&F, Hines Industrial, Boston Properties, Beacon Cos., Firestone Corp., Dutch Institutional Investors, Radnor/Buchanan, NVCommercial, Tycon Developers, Mobil, Reston Land Development and Reston Town Center Associates, and Himmel & Co. As an exclusive tenant representative, he is savvy about the design, planning, marketing and public relations needed to successfully market major development projects.
Mr. Meany was named Realtor of the Year in 1996 by the Greater Washington Commercial Association of Realtors. He has been a "Top Twenty Producer" broker in Grubb & Ellis nationally several times.
Commercial Leasing Specialist
Peter Elliot & Company, 1976 – 1978
Mr. Meany worked in the eastern New England area, specializing in suburban office space projects ranging from the Route 128 high-technology marketplace to southern New Hampshire.
Education
Mr. Meany is a graduate of Holy Cross College, where he majored in Economics and Accounting.